from
Niseko Shakotan Otarukaigan Quasi-National Park Akaiwa-Otamoi Nature Trail
Sep 22nd, 10:00 AM - 12:00 PM
We do live streaming from port town "Otaru City" where is located Niseko Shakotan Otarukaigan quasi-national park. Experienced guide "Macy" is good at not only walking around the city but also activity guiding such as trekking and skiing. We will introduce you to the nature and food culture. The Otaru Tourism Association support us for this tour.
1. Date:22 September 2021
2. Price:free
3. Tour Starts / Finishes:Virtual tour
4. 
7.  Itinerary:
 10:00 Start from Otamoi in Otaru, Hokkaido
 12:00 Finish Shukutsu Fishing Port in Otaru, Hokkaido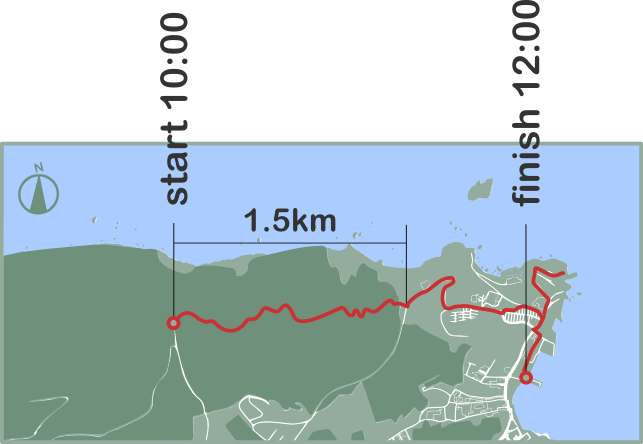 Otaru is a port city located in the middle of the west coast of Hokkaido. One side of the city faces the Sea of Japan and the other three sides face the mountains, and part of the coast is included in the Niseko-Shakotan-Otaru Coast National Park. The climate is relatively mild with little difference in temperature, and you can enjoy the rich nature throughout the four seasons.
From the end of the Edo period to the Meiji period, the herring fishery flourished in Otaru, and its prosperity laid the foundation for the Otaru economy, which was called the "Wall Street of the North. The retro and romantic Otaru Canal, which still retains the glory of those days, is a popular tourist spot. Please also pay attention to the rich food culture such as sushi and sweets.
He was born in 1978 in Sapporo. After working as a diving guide in Egypt and as an inbound guide at an accommodation facility in Otaru, he has been guiding mainly in Otaru. In winter, he also works as a ski instructor and snowshoe guide. He is one of the few guides who can talk about Otaru's culture, mountains, sea, and snowy nature. Otaru Guide Meister.
Born in Yoichi, Hokkaido in 1978 and raised in Otaru. After working at a hotel, she has been in charge of planning and promotion at the Otaru Tourism Association since 2012.
He was born in Aichi Prefecture in 1986 and has been living in Hokkaido since 2011. He is the president of Ezosika Travel Co., Ltd.
Instagram @ezosika.nakane
Born in Asahikawa, Hokkaido in 1987. Has lived in Sapporo for 16 years. After working for an organization and a private company, she has been working as a writer since 2017, and has been a director of Ezoshika Travel Co., Ltd. since 2021.
She was born in Makari Village in 1965 and lives in Otaru. A travel and running enthusiast, she has been a local government employee for 31 years.